The trusted paraplanning and technology specialists
for SJP Practices
Plus Group are renowned as the go-to experts for SJP Practices & savvy Financial Advisers looking to outsource, optimise & scale their Practice.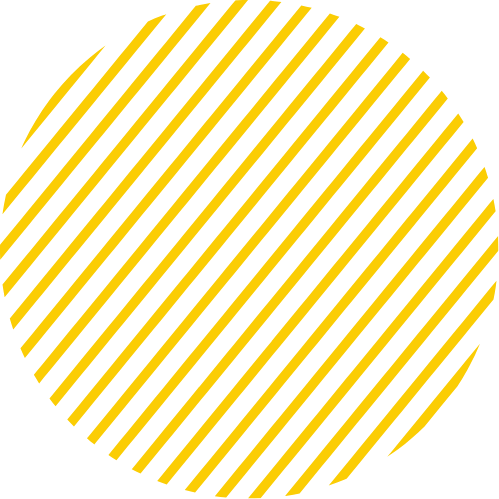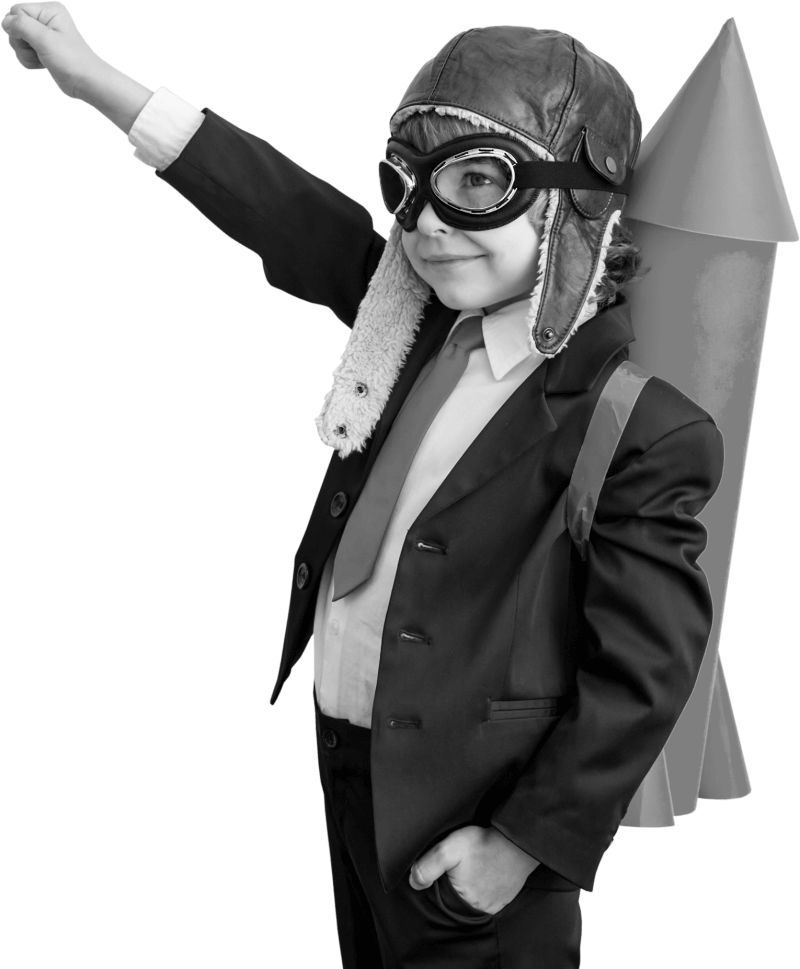 Trusted by hundreds
of SJP Practices and Financial Advisers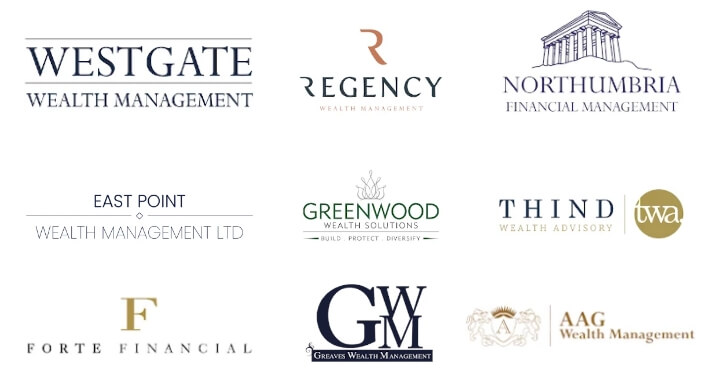 "Our experiences of Plus Group have been totally positive.
The cases have been allocated swiftly and all the paraplanners we have experienced have been not only knowledgeable but also extremely helpful.
We are particularly pleased that we have been allocated the same paraplanner on a number of occasions allowing us to form a great working relationship with them."
Peter Greenwood
Greenwood Wealth Solutions
Expert p

araplanning and technology solutions

for the savvy 21st-century Financial Advisers
Click on the service below to find out more.
Cashflow Modelling Support

Paraplanning Case Management App
A revolutionary
paraplanning case management solution
Say bye-bye to long, tedious hours of paraplanning admin. Fluid offers a major boost in productivity, allowing you to seamlessly track every stage of your cases in real-time for maximum efficiency while completely transforming how you run your Practice.
Register your interest in Fluid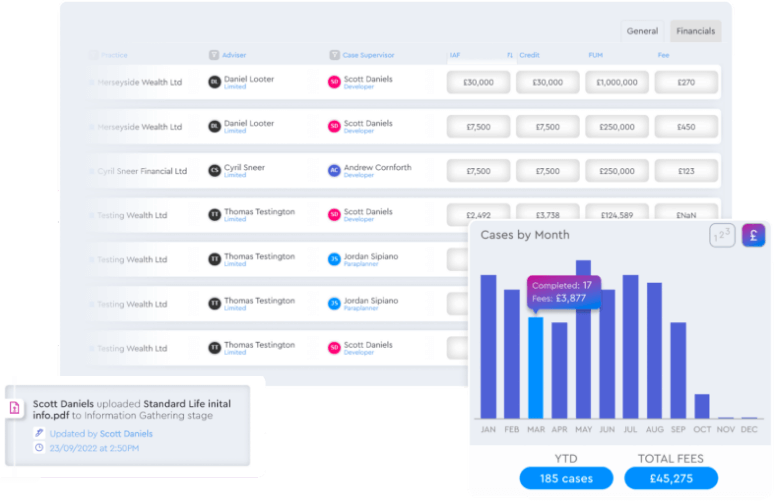 Our clients hired us to:
Ensure they had consistent, high-level Paraplanning support
"Plus Group were recommended to us by the management team at St. James's Place.
We find the handover process between our office and Plus Group to be smooth and easy.
Plus Group are able to cope with both simple and complex cases, and we have built a good working relationship with the paraplanners used on a regular basis."
Adam Sheehan
Anderson Gardner Financial Planning
Our clients hired us to:
Enhance the service he provides
"I asked John to go through the process of developing a Cashflow Model based on me and my personal circumstances. John went on to create 3 scenarios and the results were very impactful. The difference it made to my long-term wealth was enormous.
Having gone through the process personally and with great success, I started to promote the service with my clients.
The benefits of Cashflow Modelling to my business are great and it solidifies my relationship with my clients.
John, is relatable, enthusiastic, but professional, his style with clients is natural and our presentation meetings together flow well."
Steven Payne
Director of SP Wealth Planning an SJP Partner Practice
Our clients hired us to:
Help with her growing admin needs
"I was unable to take on new staff due to lockdown and the costs involved. I was drowning in admin and couldn't grow my business.
Following some positive conversations with other Partners who had used Plus Group, I decided to sign up to their Chasing service.
Using Plus Group has allowed me time to do the things I should be doing, focusing on finding new clients, taking part in virtual business development opportunities, and look to grow and achieve my goals.
What's also great is it doesn't feel like I am working with remote strangers, Jon quickly felt like he was part of my team."
Mary MacFarlane
Associate Partner at SJP
Our clients hired us to:
Generate brand awareness and establish a good online reputation
"Having a previous connection with Plus Group and finding their marketing on social media really effective, I reached out to them for help.
Since working with Plus Group, our LinkedIn and Facebook profiles have grown from zero, and our LinkedIn page now boasts a healthy 800 followers.
The variety of posts and branding has generated new clients, helped drive business from both new and existing clients and has also led to new introducers reaching out after seeing our posts on social media.
Working with Plus Group massively achieved our objectives, and in fact exceeded our expectations."
Davis Wealth Management
Our clients hired us to:
Manage paraplanning cases with just an app
"For larger Practices, it's essential to have a pipeline management system. And Fluid offers everything. Salesforce isn't there yet- it doesn't provide enough. Whereas Fluid is logical for the size of Capstone Financial's Practice and where the business is going."
Dan Healey, Managing Director
Plus Group is 100% committed to supporting you as best we can while making the entire process as seamless and efficient as possible.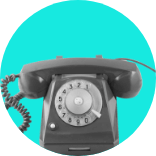 Get in touch
Reach out and let us know how best we can support you and your Practice.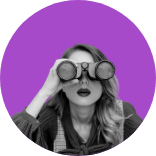 Prepare for launch
We'll arrange a meeting to discuss your needs, answer your questions, and confirm the project scope.
Fuel the jets
We'll cross all the T's and dot all the I's to ensure a long-lasting, compliant, and fruitful partnership from which you'll never look back.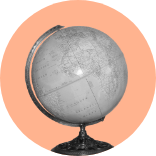 Blast in to orbit
Experience the sensation of weightlessness as you enter into orbit, safe in the knowledge that the tasks once weighing you down are all taken care of.
And by you, we mean the Partners, Advisers, and PSS of St. James's Place Wealth Management (SJP) and the wider Financial Adviser community.
To date, we have supported more than 1,500 of you in your business and completed more than 50,000 suitability reports. You can rest assured that our team has the skills and know-how to ensure the very best for you and your business. 
Not one to brag, but *ahem* we're kind of a big deal! 
Paraplanners, Chasers, and more.
Scott Daniels
Director and Co-Founder
ABOUT
I am one of the Directors and Co-Founders of Plus Group. My main role is to manage the day to day running of the business, and I spend a lot of time speaking to the various stakeholders and engaging with new clients, as well as discussing cases with Paraplanners and Partners.
I'm originally from Wales, not that you can tell from the accent! I live with my wife Kelly, our two children Oliver and Charlotte, and chihuahua Coco.
LIKES
I enjoy reading, watching LFC, and eating out. I also try to play golf every Friday afternoon and have recently taken up Photography.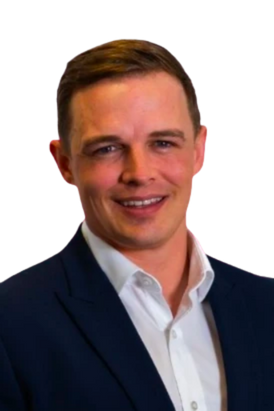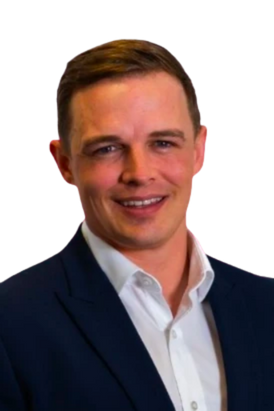 Mark Lamb
Director & Co-Founder
ABOUT
I'm obsessed with business and my hero is Richard Branson, one of my early influences, after reading his book "Screw it, let's do it", which is a motto I often adopt myself.
Besides business, I love to travel and am currently residing in Bali, Indonesia where I live with my dog, Bo.
I'm an avid Liverpool supporter and season ticket holder, however due to living away, no longer get to go to the game.
LIKES
Travelling, Liverpool Football Club and Marketing
DISLIKES
Celery, rude people and cold weather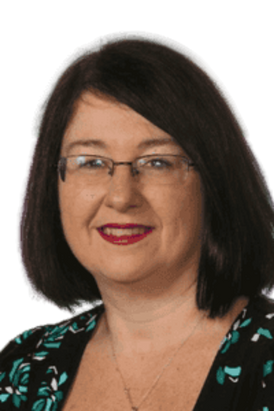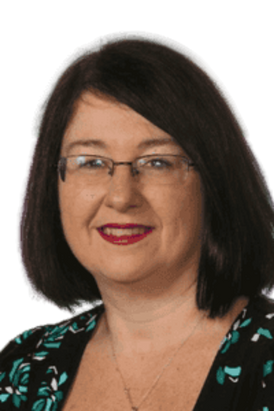 Sue McFarlane
Operations Director
ABOUT
I have done a bit of everything over the years, from Administrator, Office Manager, Paraplanner and Financial Adviser. By having worked in all of these different roles, I have a good understanding of what is needed by all parties involved in the work we support SJP Partners with, to get the best outcome for all.
LIKES
I am animal mad and my husband is very happy we have never won the lottery otherwise we'd have our own pet rescue set up somewhere! I love decoupaging, mudlarking and researching my family tree.
DISLIKES
I am very much a country mouse and am really not keen on cities so avoid them if I can. Given the fact I have almost been knocked over in Paris, Amsterdam and London, I think it is probably for the best.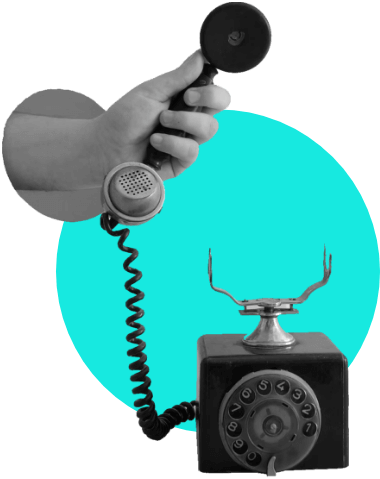 Ready to
grow your Client base?
Our team of experts are on standby to roll out the red carpet. All you have to do is contact us now.
Great content curated just for you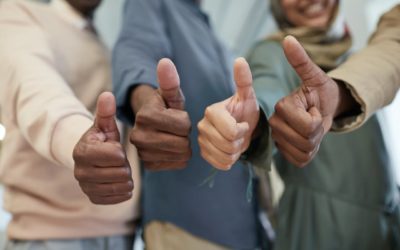 You may have read our guide on 5 Effective Ways to Encourage Client Testimonials, but now you're...
read more