We love our clients, and because we value humility  *wink-wink*  instead of bigging ourselves up, we're going to let our clients speak for us.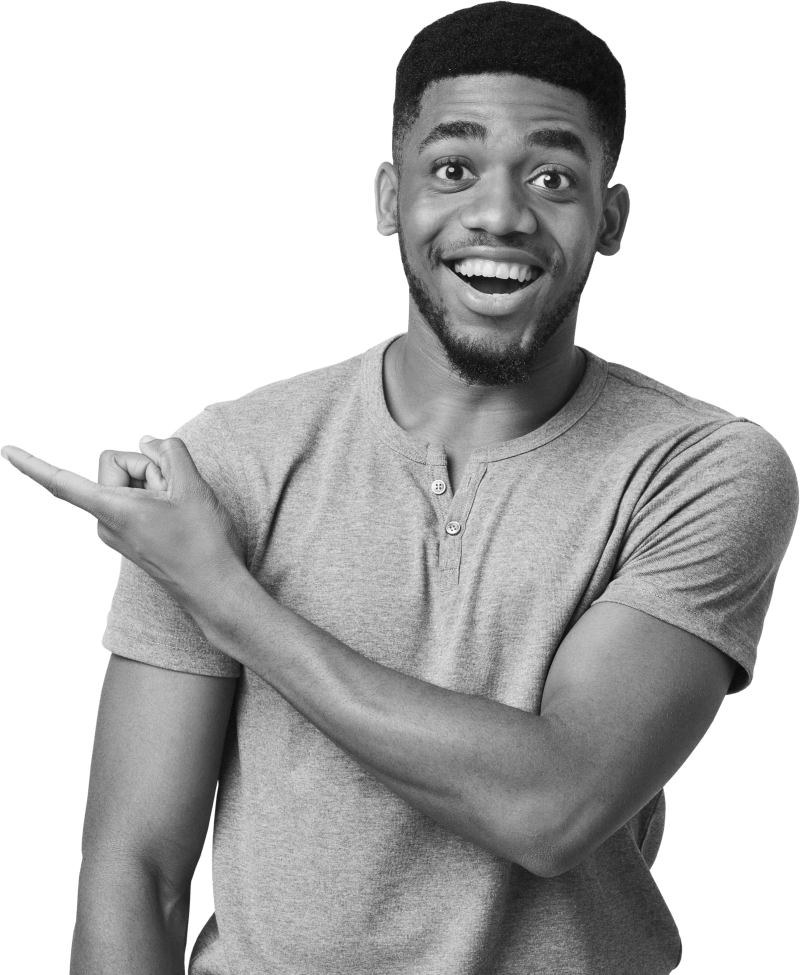 Plus Group has enabled our business to be far more efficient.
"The front end of our business requires very little admin due to the hard work of the PG team! It allows us to focus on other critical areas of our business and saves us a lot of hours chasing providers. This includes diary management, general marketing such as calling prospects and leads, writing up paperwork, and dealing with administration queries.
Every member of Jonathan's team is diligent, proactive, and very friendly to deal with. It has improved our business ten-fold!"
Harry Carling, London
Plus Group has added a much better work/life balance for me
"Since switching to Plus group we have put a considerable amount of time back in our diaries, and by we I mean the three practice managers that handle all the admin for my advisors. We don't need to wait for long periods on hold to providers anymore, and when cases come back with issues, we have a good system of it all documented online through Fluid.
I would go as far a to say it adds 50% of my time back in the diary each day, especially when it comes to the LOAs and finding the correct department by phoning around.
Currently, I am studying towards an Investment Advice Diploma, so the service allows me to become a qualified IFA while working full-time, so the majority of my free time can go towards studying. However, when I'm not studying, I do value my running and cycling, generally leaving while the suns still up, and the service makes this much easier to do."
Cullen Larson, Project manager, Leeds
I would thoroughly recommend Plus to other Practices and Financial Advisers.
"I have used Plus for over 6 years now, and have found them to be an invaluable source of Administration Support for my practice. They have a 'can do' attitude and carry out my requests in a timely and professional manner, with regular updates throughout.
They offer additional support mechanisms, and are always looking to enhance our relationship, thus helping to improve upon the outcomes that my clients receive."
Chris Brown, CNB Wealth Management
We find the handover process between our office and Plus Group to be smooth and easy.
"Plus Group were recommended to us by the management team at St. James's Place.
Plus Group are able to cope with both simple and complex cases, and we have built a good working relationship with the paraplanners used on a regular basis."
Adam Sheehan, Anderson Gardner Financial Planning
"I've been using Plus for several years now. During that time, I've found them to be very professional in their dealings with me and my team.

The accuracy of their report writing is second to none and they are always available to discuss new cases and how their approach might be mutually beneficial."
"I have been delighted with the excellent service from Plus Group since I started using them in August 2013. Cases are always dealt with promptly and I am regularly updated of progress. Plus Group do all the chasing of information, allowing my Practice to concentrate on positive client outcomes. Not to mention the positive impact on our Quality Gateway score."
"I just wanted to drop you a note to say how fantastic Will has been in a really problematic case that he picked up very late in the day on a handover from a different Paraplanner.

Will went absolutely over and beyond working on this particular case for me and has helped me deal with some rather difficult third parties in trying to resolve a situation and get the case over the line.

He fully understood the time constraints of the particular piece of work that I was working on.

Will has been approachable throughout, conscientious and dependable. He is a credit to your organisation."
"Plus Group have been providing exceptional Paraplanning & Administrative support to our Practice since 2019, becoming an integral part of the team.
From a Paraplanning perspective, they have a wealth of knowledge across different advice areas and can help with even the most complex of cases.
Our in-house PSS team also benefits from the Administration support provided by Sam and her team, playing a vital part in the day to day running of our Practice.
I would always be happy to recommend Plus and their services to other SJP Partners & Advisers."
"John is incredibly skilled, with true expertise in the field of cashflow planning.  He has helped us with many clients, always accurately and expertly. He has also attended client meetings with us, where he is engaging, patient and always 'at the client's level'. 
Without doubt, he has helped us to secure business by adding huge value to the financial planning we complete for our clients."
"Using this certainly brings your clients' milestone plans to life, which helps you illustrate various scenarios and their outcomes, so that your client can see if their plans are feasible.

The feedback and analysis provided by John are invaluable, and the financial plans provided go deeper into your clients' financial circumstances, making scenarios and dreams come to life.

I would definitely look to use this service again, and highly recommend Plus Group."
"I use John Whitehead for cashflow modelling reports (Voyant). John is simply superb. He can make Voyant 'sing & dance' to a level far exceeding what I have witnessed before. I think for the quality of the work, his fee is extremely good value for money. Highly recommended."
"Sophie is our dedicated LOA Chaser at Plus Group which is great as it saves us a lot of time and effort dealing with all the different companies.  She has a great knowledge of where to send LOAs and does not stop until we get the information we need. She keeps us regularly updated on the progress of each LOA and is a credit to Plus Group! Would highly recommend."
"Our Practice has been working with Plus Group for many years now. We first contacted Sue for a very complex case involving numerous transfers. Our paraplanner Tim was amazing, and what was a very onerous case was taken off our hands and sorted. Since then, we have never looked back.
We are able to send over any type of case as there is always someone on the panel who has expertise to support us. Working with Plus Group is easy and you have a singular point of contact for every case. The output of the letters is of a very high standard, and they have an internal checking process which maximises the chances of a suitable score for pre-approved cases. Any cases that need amending are also very easily resolved. All the Paraplanners that we have worked with have been super friendly, efficient, and professional, even when we have had very tight deadlines!
Our Partner scores would not be what they are without this service. I can highly recommend Plus Group. They are an asset."
"We started using Fluid around a month ago. It is very user-friendly and ticks every box we needed as a Practice.
For example, being able to view everything on my own plate as well as view everything as a Practice is extremely efficient. The app is also very easy to use.

The case stages showing exactly where each case is at are so helpful and save a lot of time flicking pages in the diary and checking notes.

When it comes to difficult cases, having one screen to keep track of when I or a colleague phoned is so helpful, especially in cases where we may need to phone a provider frequently.

Having the different themes, such as light or dark mode, ensures the system is functional for us all!

I cannot sing the praises on Fluid enough; it has made such a difference within our Practice, and I would strongly recommend it to anyone!"
"I've been utilising the Paraplanning and the PA support services provided by Plus Group for a number of years now.

This frees up time for me to focus on seeing clients and Martine my PA support has a real understanding of how I like to work.

I'd have no hesitation in recommending PLUS Group and the services they provide to other Partners."
"I have been using PLUS group for

 

paraplanning

 

for the past 5 years.

I have always found them to be Professional and efficient and they have helped me to maintain a high standard of Quality of Documentation and Suitability of advice with my Compliance Team.

We have found the turn around times are excellent and we are kept informed at every stage of the process.  We also like that we tend to be allocated to a small group of para-planners meaning myself and my team get to know the individuals working on our cases very well.

I would have no hesitation in recommending PLUS services to colleagues."
"We are delighted with the support and service we receive from the Plus Group.
We consider Martine (our nominated support person) to be part of our team. She is highly efficient and professional and is a real asset to our business.
Jonathan and the chaser team remove all the hassle and time involved chasing up ceding information and are definitely worth their weight in gold!"
"I have used the services of Plus now for around 2 years and we have a great working relationship throughout the team here at Maine Wealth.

No matter what type of case Plus have an experienced planner to assist and they cope superbly with our varied workload.

Their planners are approachable and always there to discuss matter when you need them."
"After some years at SJP, we decided we were fed up with getting the odd rejected financial report from our Business Assurance team, and wanted to know that this part of the Practice was covered.

We were advised to use Plus and have never looked back.  Our file quality sits at 100% and is one less thing for me to worry about."
"We find the knowledge and quality of the suitability reports from the Paraplanners at Plus, outstanding above many other companies.  The attention to detail that is added to each report is of a very high standard which meets our own expectations and service levels, and is an added value for our business.

The main reason we chose to outsource was so our internal staff are not overburdened during those 'extra' busy times, and we can always count on the additional administration support services of the friendly and knowledgeable staff at Plus, who are constantly proactive and effective on our behalf.

We would most certainly recommend Plus to any SJP Partner looking for high quality paraplanning, together with administration support either as an 'add on' or a full support service."
All the Practitioners at Plus Group that have helped me are courteous and knowledgeable.
"Four years ago, after 26 years of doing my own paraplanning, my manager at SJP politely suggested that I might do better outsourcing this crucial business function and recommended that I speak with Plus Group. Since then Plus Group have written over 160 cases for me and I consider them to be a vital component in my overall business.
I have not touched a suitability letter for four years have a 100% 'first time suitable' record thanks to Plus Group. All the Practitioners at Plus Group that have helped me are courteous, knowledgeable and do what they say will do when they say they will do it.
I cannot recommend their services highly enough."
Nader Sheta, Nader Sheta
I would gladly recommend this service.
"I have, for some time, been considering the value of Cashflow Modelling for a number of my clients, and the option to outsource it to Plus fit nicely within the current demands on my time.
I had a Zoom call with 'Cashflow John', as he is known at Plus, and his passion for delivering high quality cashflow models is immediately evident. John made the process feel relaxed, straightforward and above all, collaborative. What's more,  he explained the outputs and charts in a client friendly manner and also how to use a couple of useful functions.

I would gladly recommend this service as my clients were suitably impressed and I will definitely be using the service again."
Jamie Greaves, Greaves Wealth Management
We love how they bring our new brand to life.
"We took the decision following a re-brand project to outsource our social media platform and after numerous recommendations decided to work with Plus Group to design and implement our pages.

We couldn't be happier with the content created and Mark and his team go over and above to make our posts look professional and engaging. We love how they bring our new brand to life and are constantly keeping our marketing strategy up to date and help us deliver a better service to our clients both new and old.
Peter Whittaker, Regency Wealth Management
"Since our introduction to Plus Group, we have been particularly impressed by the knowledge of their paraplanners, as well as their responsiveness and attention to detail.

We will continue to use their services with full confidence going forward."
"I could not do my job without the assistance of everyone from Plus, including Jonathan Maskell chasing information from Providers, Clare Dale and her work on my Suitability Letters, and Sue McFarlane, who is always there if ever I have a query. Thank you for keeping me on track, it is very much appreciated."
"Our experience of Plus Group has been totally positive.

The cases have been allocated swiftly and all the para planners we have experienced have been not only knowledgeable but extremely helpful.

We are particularly pleased that we have been allocated the same paraplanner on a number of occasions allowing us to form a great working relationship with them."
"Great level of service.

Always prompt when obtaining LOA information from providers."
"Having previously worked with several paraplanning firms we had become very frustrated with the inconsistency of outputs and overall service.

Moving our paraplanning and general support requirements to Plus Group was a game-changer for us: Despite the size and complexity of many of our cases we have seen a big improvement in quality and turnaround times.

Put simply, Plus are exceptional and we wouldn't work with any other firm."
"I have worked with PLUS for a couple of years now, and I would be happy to recommend other partners to use PLUS Group for their paraplanning.
They make my day to day easier and allow me to spend more time with clients and they give me the confidence to know the work has been completed to high standards, thus improves the quality of my business written."
"At TWA Chartered Financial Planners, we need paraplanners with a wealth of experience who can fulfil our intricate paraplanning needs.

Having worked with PLUS now for two years, we speak from experience and would advocate how good they are.  We are confident that we have found a professional resource in terms of paraplanning who consistently and expertly meet our professional needs day to day.

Our client experience is made special because every team member at PLUS keeps us informed of every stage of our cases. We have built a strong connection with every team member and their technical knowledge and customer service is excellent.

We are looking forward to building on our professional relationship as we being 2020."
"We have used Plus Paraplanning for a number of years now and have been delighted with the service and support we have received.
The quality of the reports is exceptional and we have always received these in a timely fashion.

By using this service we have more time to spend with our clients, therefore meeting their needs and strengthening our relationship with them.

I therefore have no hesitation in recommending Plus Group to anyone looking for paraplanning support."
"I began using Plus Group when I first joined SJP as coming from a role within another Practice I was used to having everything I needed on tap. Engaging with Plus Group was a more appropriate option at this stage as opposed to employing a number of people to fill these roles.

The reason I use them now more than ever is that to replicate the level of service I receive within my own Practice I would need to employ a minimum of five members of staff and would still have to contend with holidays, sick days and the concern of not employing the right people first time.

As was the case when I was in a Practice previously I have one person I speak with on a daily basis who manages everything from diary management, applications (varying business types) and client servicing as well as being able to answer any process questions I have which being new to SJP has been invaluable.

Another benefit has been when I have a technical question I can pick up the telephone to a Paraplanner that I work closely with who always gives me the time I need."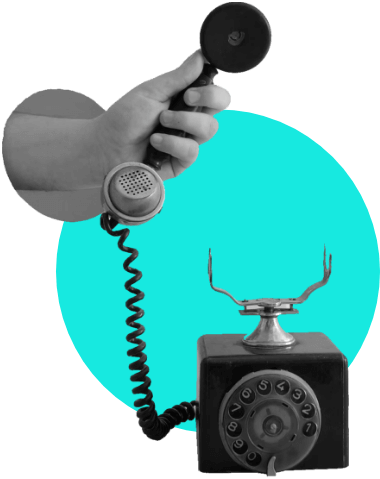 Ready to
grow your Client base?
Our team of experts are on standby to roll out the red carpet. All you have to do is contact us now.