Your

all-in-one

Paraplanning case management system
Track every stage of your cases in real time, whenever, wherever.
Say bye-bye to long, tedious hours of paraplanning admin!
A revolutionary

paraplanning case management solution
Fluid offers a major boost in productivity, allowing you to seamlessly track every stage of your cases in real-time for maximum efficiency while completely transforming how you run your Practice.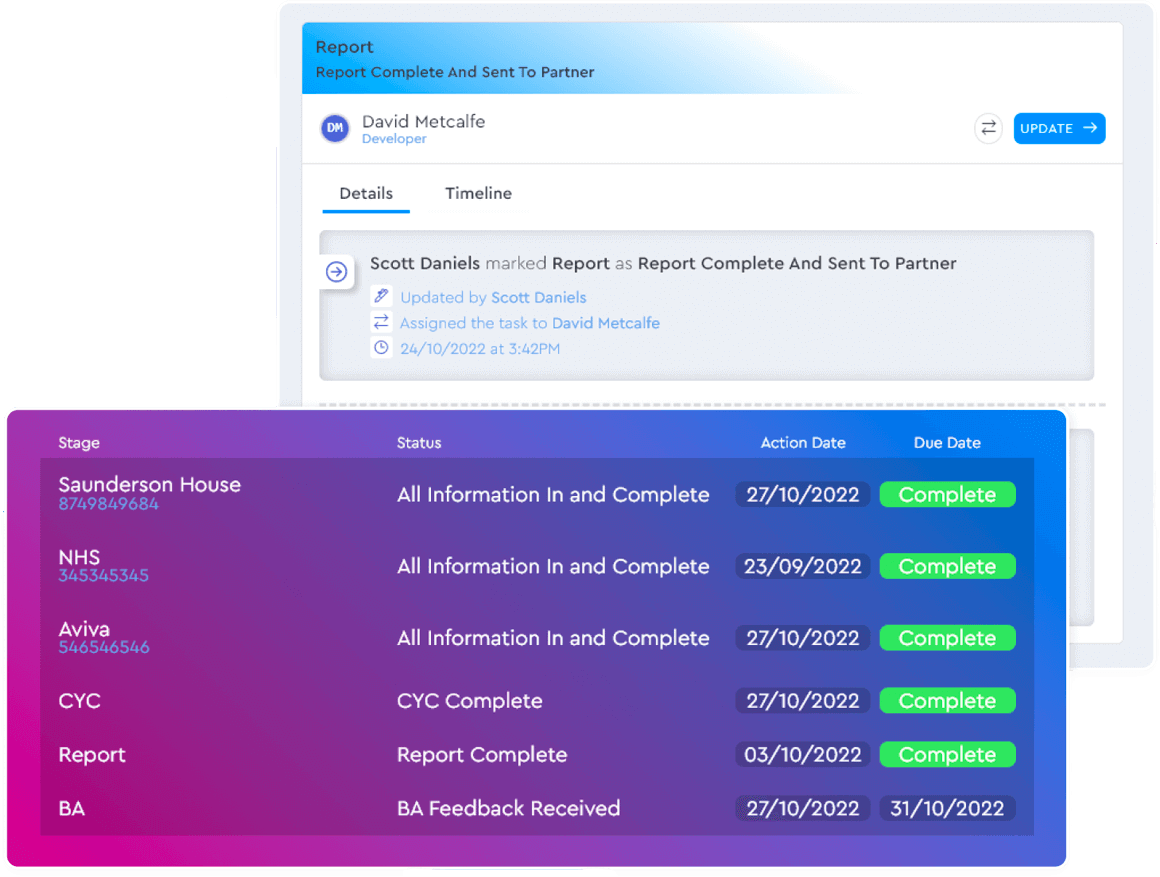 Track every stage of your cases in
real-time, whenever, wherever
With Fluid, you'll know exactly where each case is at, all the time. You'll see how your cases are progressing and receive notifications every time there's a new update, so you're not left in the dark.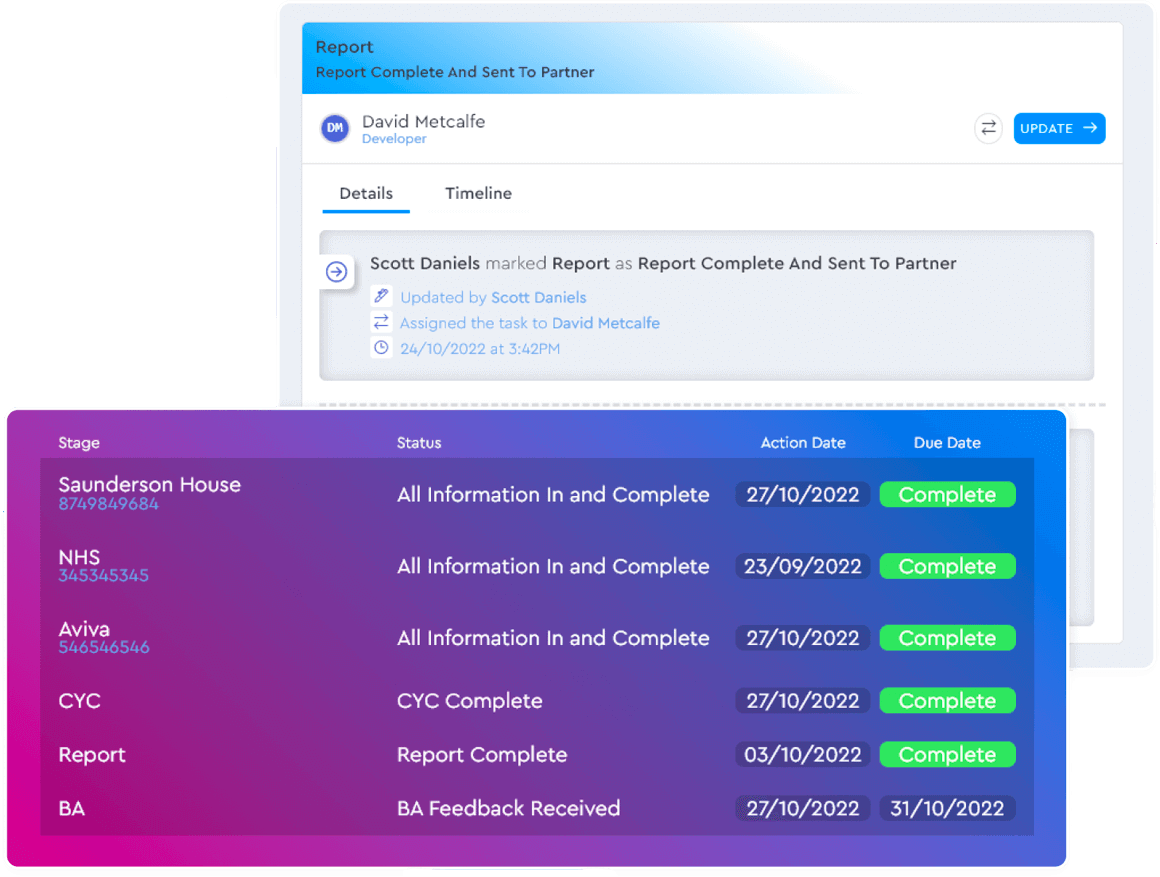 Access and download
all your case documents

with the click of a button
There's no need to worry about losing bits of paper or tracking down emails from months ago. Fluid organises and stores your documents under each case, so if you need something urgently, you can access and download it within seconds.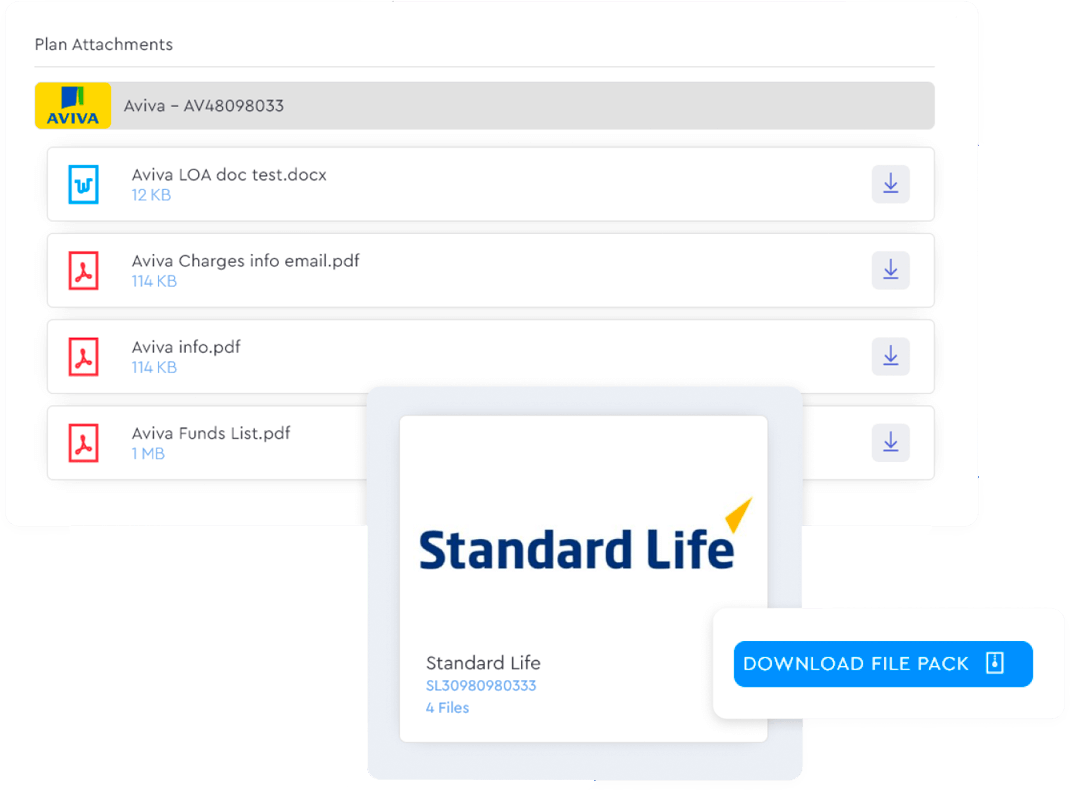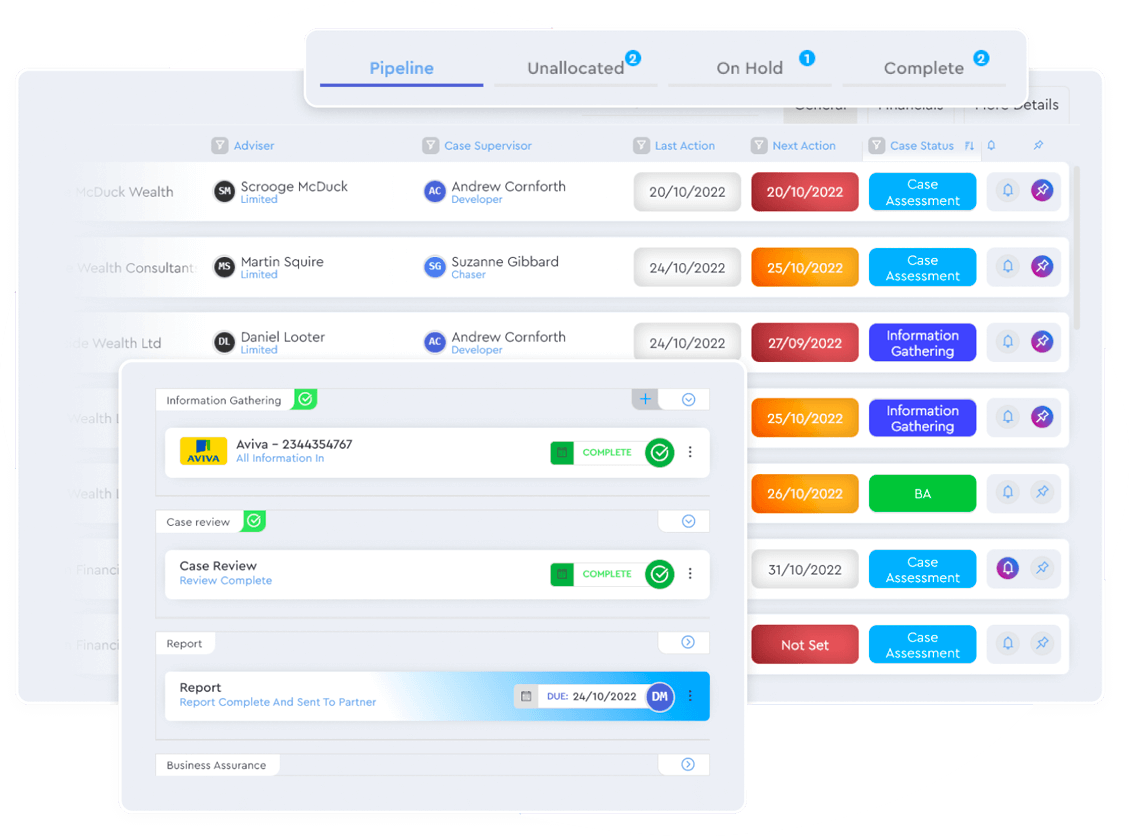 Monitor all your cases

worked on by different Paraplanners
Instead of liaising with several different Paraplanners, Fluid collates all your cases worked on by each of them, so you can keep an eye on every single case from one place.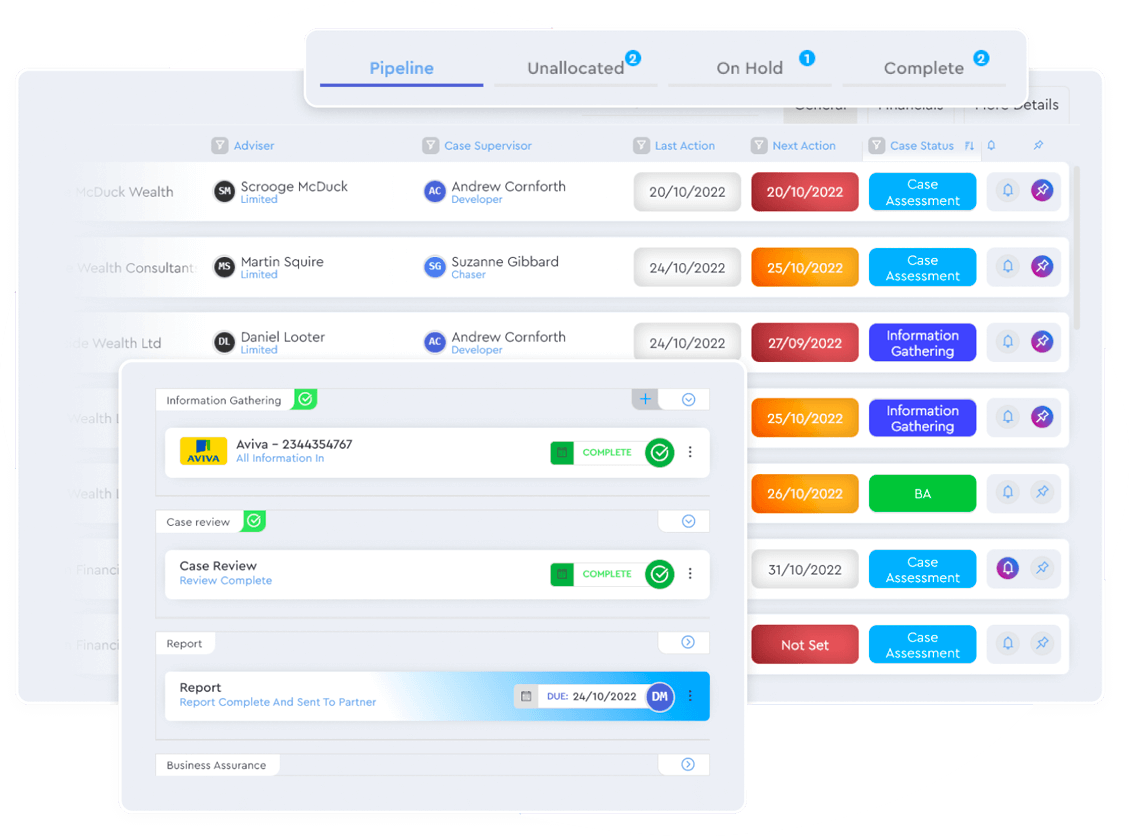 Get the right team

for each case
We have oodles of data at our fingertips about our Paraplanners and Chasers, including their efficiency, tasks complete after due date, and QoD scores, which means we pick the best team for each of your cases. Can your Paraplanners do that?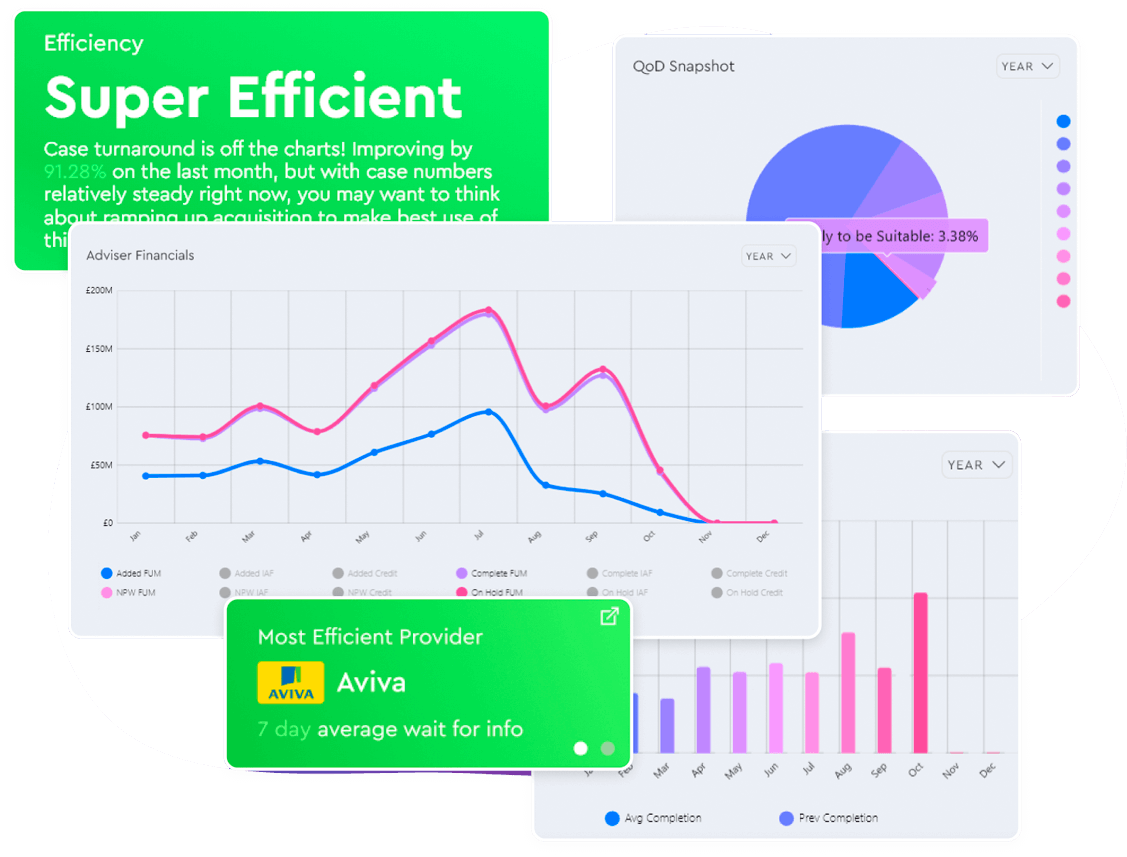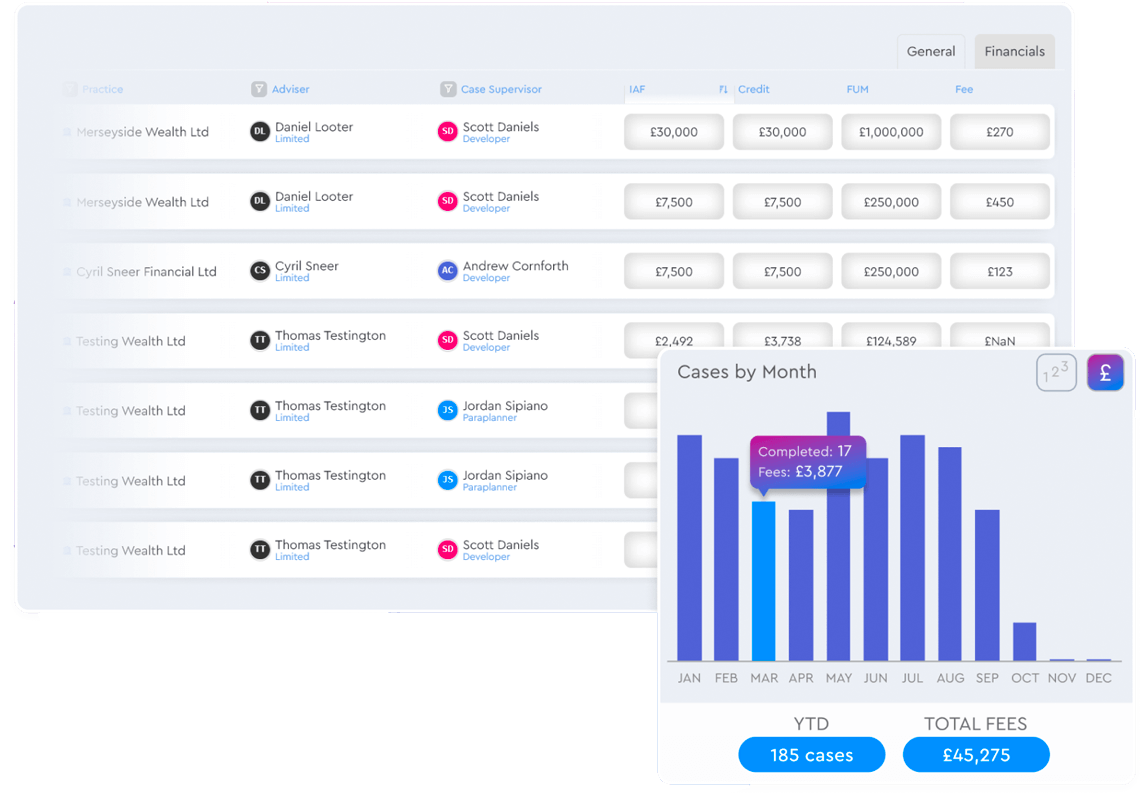 Know
how much your cases are worth

versus how much they cost you
Fluid shows you how much your cases are bringing in alongside the fees you'll need to pay to manage them. Knowing the net sum at a quick glance helps you to juggle the books each month.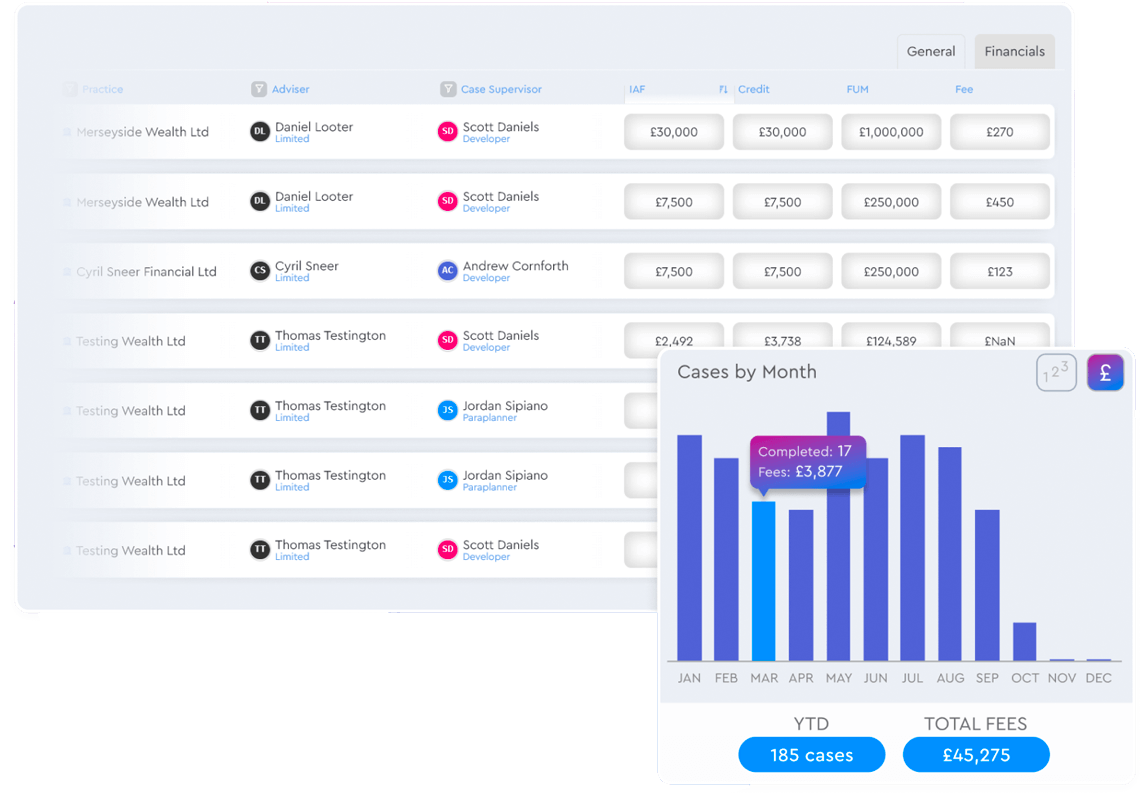 Insight

into your Practice's efficiency, financials and QoD (coming soon)
We capture the FUM brought in each year, which is great information for your Practice to shout about on social media and in your other marketing campaigns. We also show if your staff are on track with their efficiency goals and QoD scores.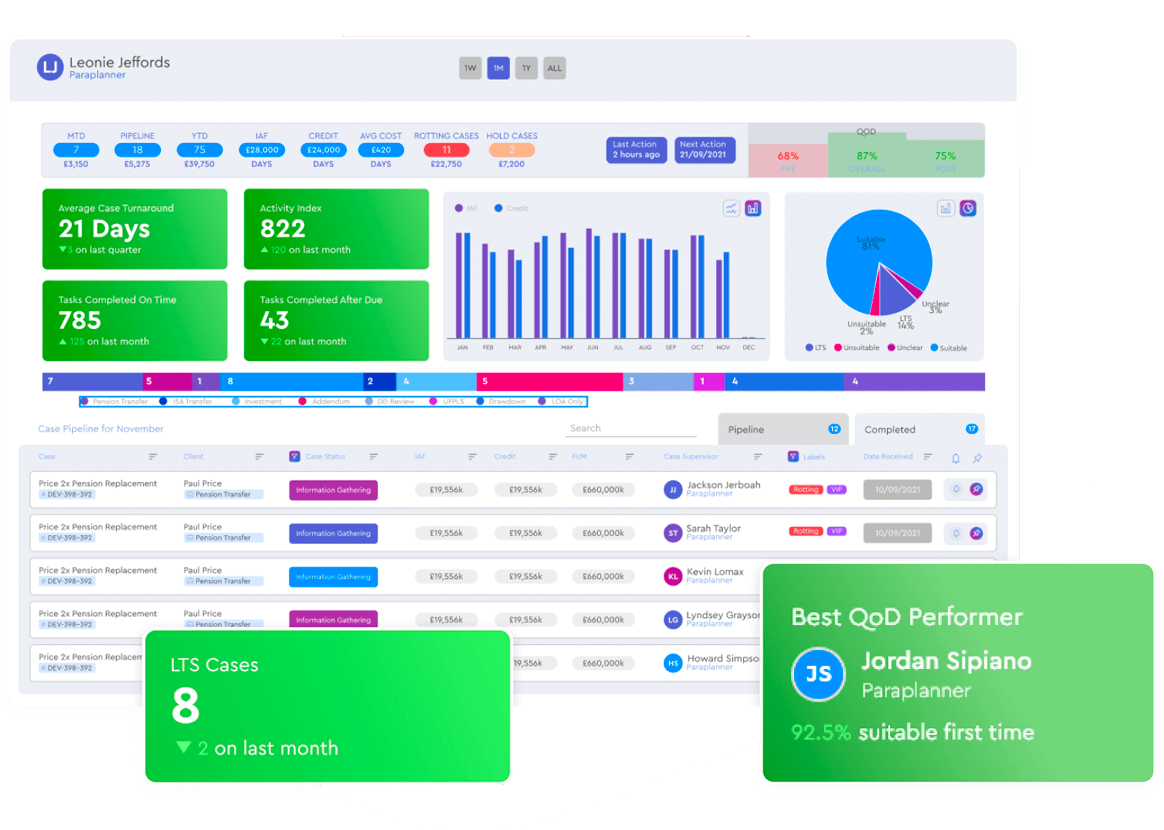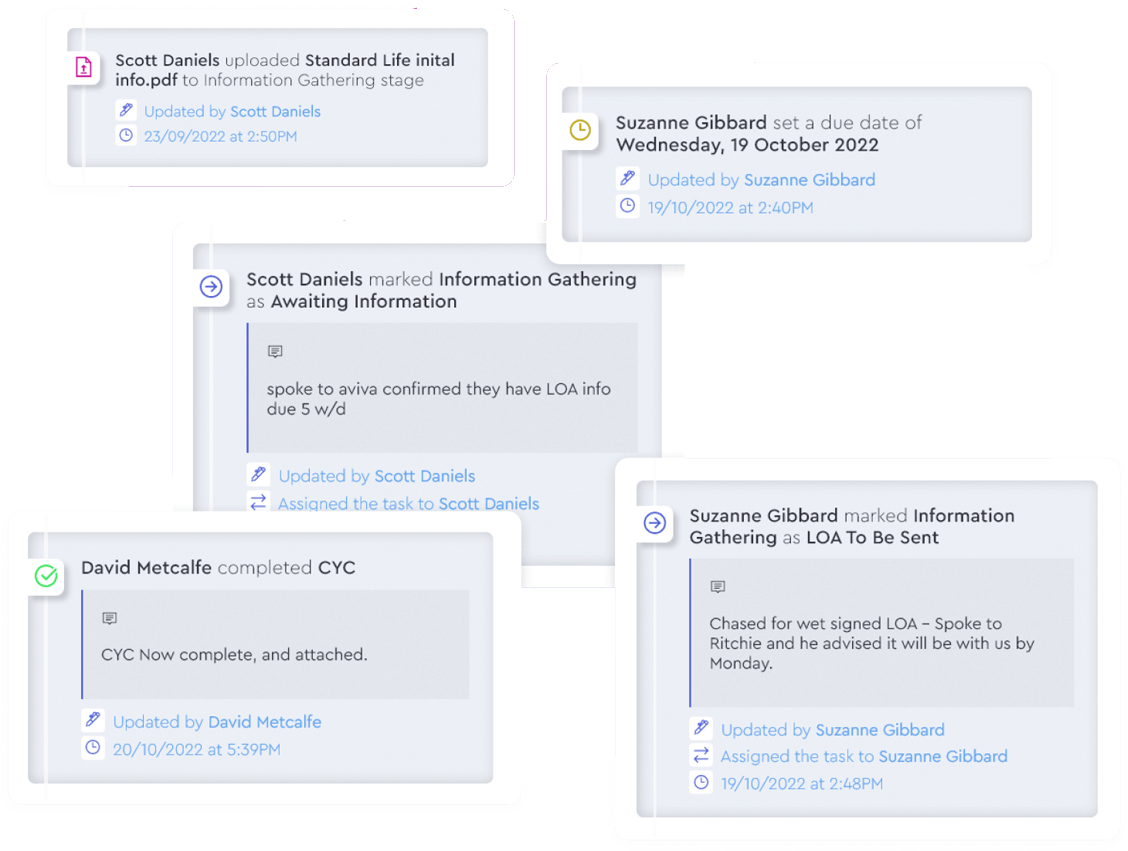 A complete timeline

of every action on every case
Having a full timeline gives you unparalleled insight into your cases and a detailed audit trail, should you ever need to go back and check something that happened weeks or months ago.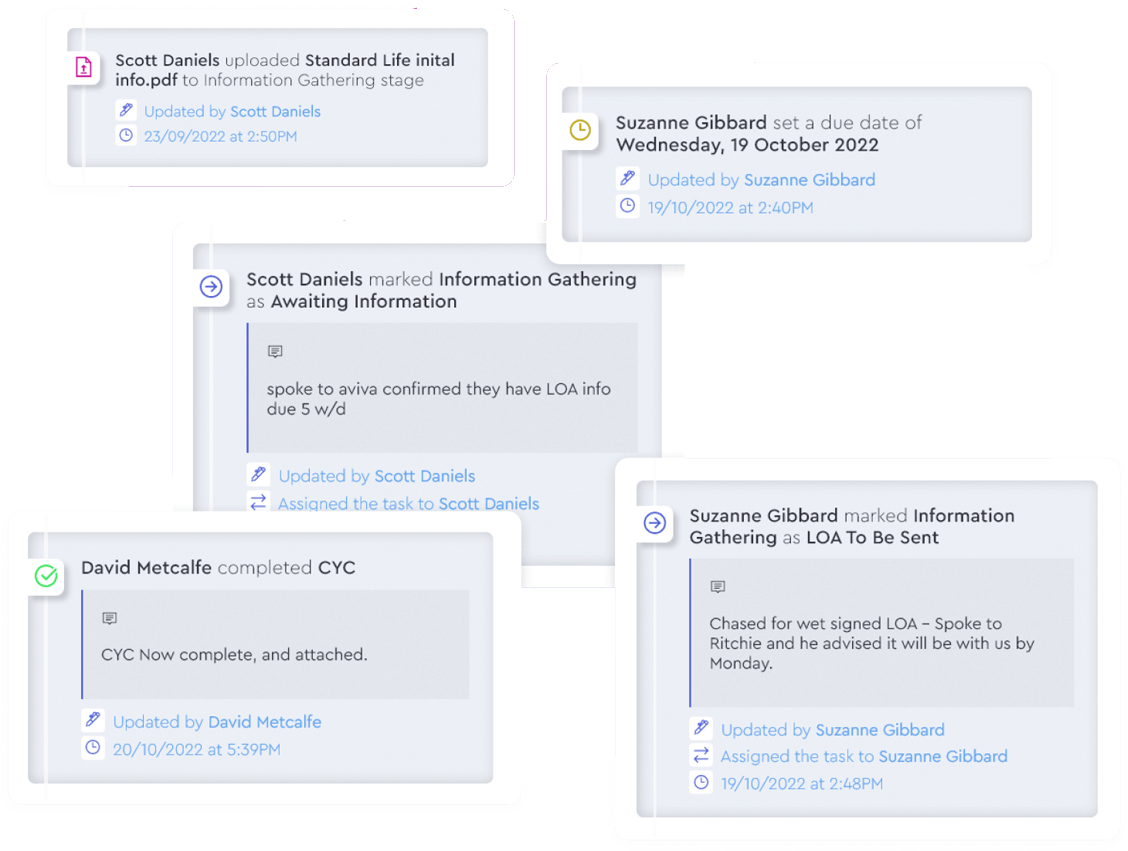 Our clients hired us to:
Manage paraplanning cases with just an app
"For larger Practices, it's essential to have a pipeline management system. And Fluid offers everything. Salesforce isn't there yet- it doesn't provide enough. Whereas Fluid is logical for the size of Capstone Financial's Practice and where the business is going."
Dan Healey, Managing Director
"Fluid has been a very useful tool in allowing us to allocate cases to our paraplanners and allow us to keep track of the cases at all times. The workflows have been very beneficial for us to see the stage of each case. This has allowed all members of the Practice to track their cases including their advisers and support staff, this has been beneficial for the advisers to update their clients and allows us to manage expectations as a Practice."
"A real time saver! No need to chase Paraplanners by phone or emails for updates."
"Transparency and accountability. There's no ambiguity as to who has done what or when on a case."
"No more missing files. Case documentation is organized, easily accessible, and downloadable."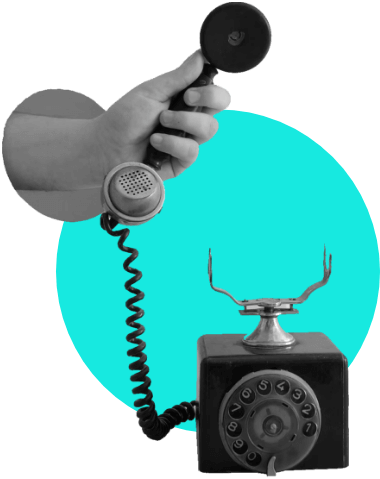 Experience
the benefits of Fluid

yourself
Whether you are an existing user of Plus Group services, or a Practice looking to level up your in-house Paraplanning, click the link below to register your interest.
Register your interest in Fluid