There are so many mindset books out there, how do you choose which are the best to help you achieve success?
To save you searching, we've put together a list of the top 5 we think will help you reach your professional and personal goals.
1. Atomic Habits: An Easy and Proven Way to Build Good Habits and Break Bad Ones, James Clear
Making tiny changes in your life can lead to big results.
This book is about understanding how change can improve things, from freeing up your time to achieving your goals and feeling more positive.
Learn how to make small changes to your daily routine that you thought you would never deviate from.
These new habits can change your outlook and how you manage life.
If you're working from home and need some advice on separating your work and home life, be sure to click here to read our top tips for switching off when you're working remotely.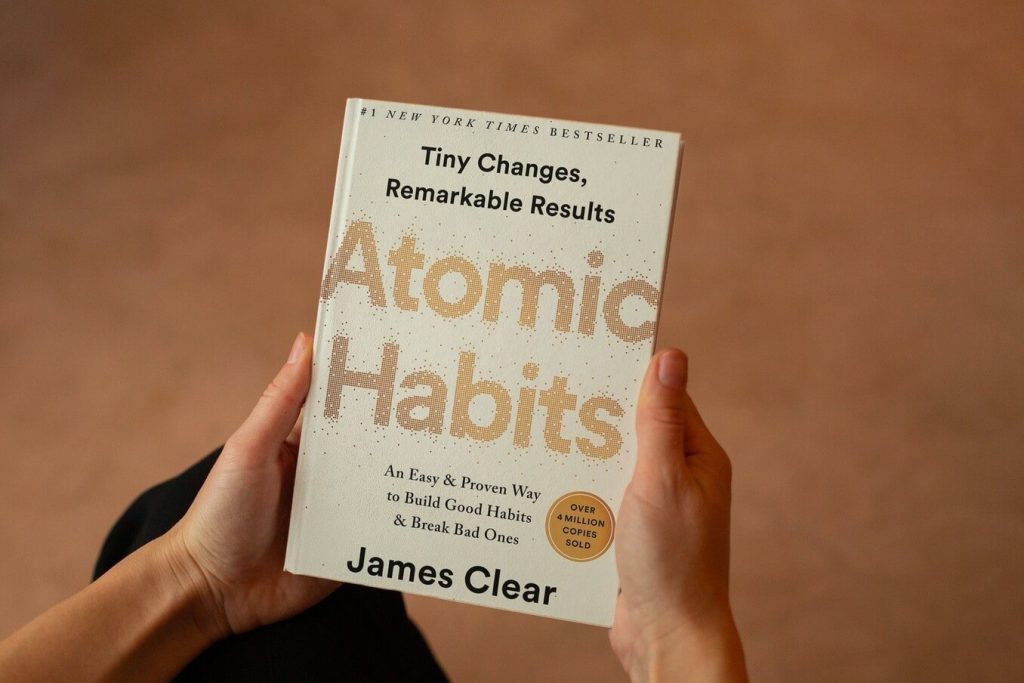 2. Can't Hurt Me: Master Your Mind and Defy the Odds, David Goggins
Reading this book will inspire you and teach you how to step out of your comfort zone.
Written by a former Navy Seal, the true story explores the mental toughness the writer taught himself after suffering a difficult childhood.
Find out about the 40% Rule – where most of us only achieve a part of our full potential – and learn how to tap into the previously locked 60%.
No matter what your background, this book will show you anything is possible.
3. Awaken the Giant Within: How to Take Immediate Control of Your Mental, Emotional, Physical and Financial Destiny!, Tony Robbins
This is the book to choose if you want to make every aspect of your life a success.
It'll show you how to manage your personal finances, relationships, emotions, body and life.
What more could you want to learn from a single book?
Discover how to change your thoughts and believe in the power of your mindset.
Learn how to make decisions that will get you to the place you want to be instead of just ticking along from day to day.
Find out what's stopping you achieve your dreams and how to get what you want in life.
Once you've read this book, you'll no longer see life as a battle, but a fantastic opportunity to grab and exploit.
A big part of controlling your mental, emotional, and physical wellbeing is striking the perfect work/life balance.
If you're needing some reminders on how to achieve a healthy balance between your work and personal lives, we have just the solution.
4. Tools of Titans: The Tactics, Routines, and Habits of Billionaires, Icons, and World-Class Performers, Tim Ferriss
Find out how billionaires, celebrities, athletes, and leaders live and maintain a positive mindset to be the best at what they do.
This is the kind of book you'll want to dip into when you need inspiration, want to optimize your performance, and focus on your strengths.
Read how to make the best use of valuable time, how to lead – not follow – in all areas of your life, and how successful people take action to bring about change.
And to be able to make the best use of your calendar, you need to have good time management to begin with.
Make sure you're optimising your schedule with our time management hacks for business growth and more free time.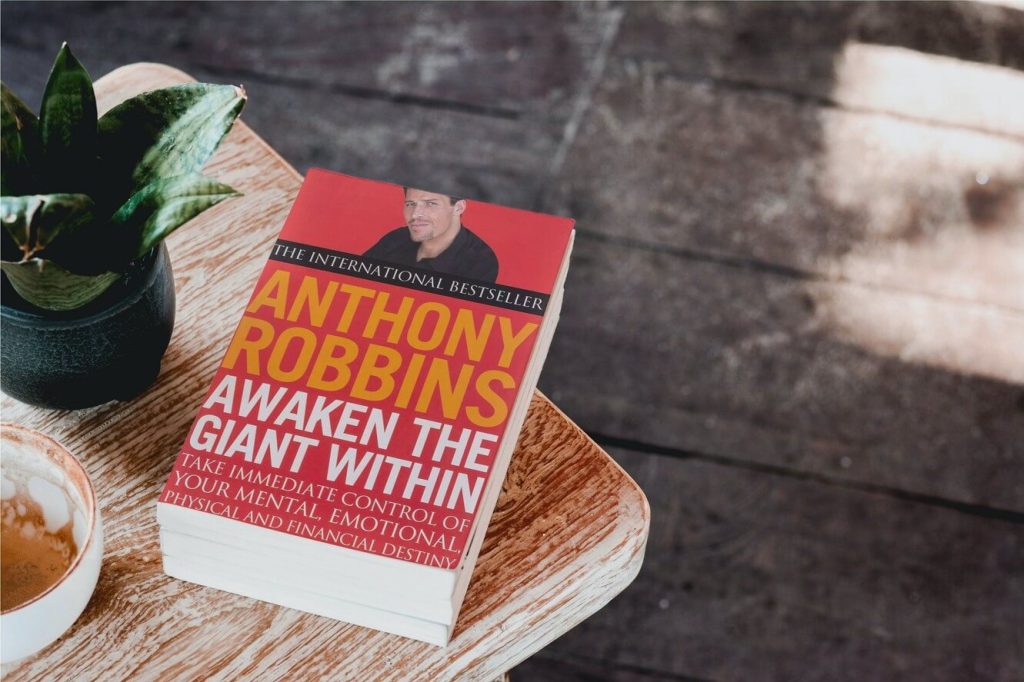 5. Find Your Yellow Tux: How to Be Successful by Standing Out, Jesse Cole
Success often means daring to be different.
This book shows you how to build the confidence to do your own thing, rather than what's expected of you.
Whether you want to stand out at work, or in your leisure or personal life, it'll inspire you to be a leader, not a follower.
No matter if you're a financial advisor, a stay-at-home parent or an entrepreneur, these books are packed with invaluable advice on how to improve your mindset.
There really is something for everyone in this list!
And if you're looking for some film recommendations themed around financial services, we have just the ticket:
Click here to read our 5 favourite movies with a focus on the finance industry.