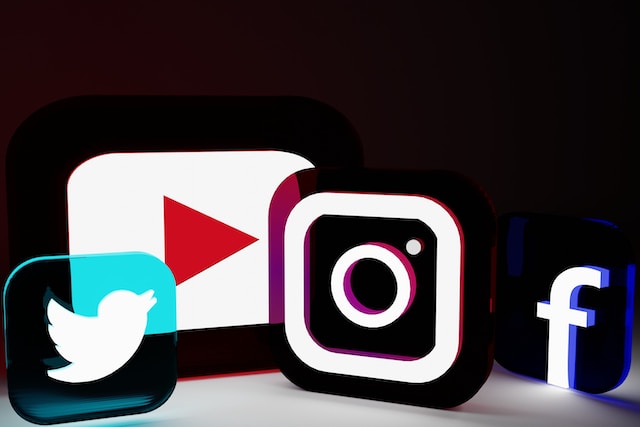 In today's digital world, social media plays a vital role in connecting with clients and promoting your financial advice practice. However, we know navigating the world of social media can be daunting for some financial advisers. Fear not, we're about to share 5 of our top tips to help you make the most of social media for your business.
Choose the right social media platforms
With a growing number of platforms available for you to choose from, you want to make sure you're choosing the ones that best suit your target audience and business objectives. For financial advisers, we recommend platforms like LinkedIn, Twitter, and Facebook, where you can share valuable content, engage with clients, and showcase your expertise.
Develop a consistent and professional brand
Your social media profiles should reflect your practice's brand identity and professionalism. To achieve this:
Use high-quality images for your profile and cover photos that represent your brand.
Write a clear and concise bio that highlights your expertise and services.
Ensure consistency in tone, style, and visuals across all your social media profiles.
A social media management tool, such as SISOMA, can really help you to stay professional and consistent across your social media platforms.
Share valuable and engaging content
Posting relevant and informative content is crucial for attracting and retaining your audience. Consider sharing a mix of:
Educational articles or blog posts on financial planning topics.
Industry news and updates that affect your clients.
Personal anecdotes or stories that showcase your personality and approach to financial advice.
Visual content, like infographics or videos, to break up text-heavy posts.
Engage with your audience
Building relationships with your followers is key to creating a loyal and engaged audience. To foster these connections:
Respond to comments, messages, and mentions promptly and professionally.
Ask open-ended questions or create polls to encourage interaction and discussion.
Share client testimonials or success stories (with permission) to build credibility and trust.
Stay compliant with industry regulations
As a financial adviser, it's essential to adhere to industry regulations when using social media. Some best practices include:
Avoiding specific investment advice or recommendations in your public posts.
Implementing a social media policy for your practice that outlines acceptable use and compliance guidelines.
Regularly reviewing and archiving your social media activity to ensure ongoing compliance.
Thanks for reading our guide on Navigating the World of Social Media: 5 Tips for Financial Advisers. By following our top five tips, you can effectively navigate the world of social media and enhance your financial advice practice's online presence. Remember, consistency, engagement, and compliance are key to building trust and credibility with your audience. Good luck on your social media journey!