In a world brimming with networking opportunities, the ability to quickly and convincingly communicate your value is essential. For financial advisers, a sharp elevator pitch can open doors to new clients, partnerships, and growth opportunities. So, how can you create a pitch that sticks? Here's an adviser's guide to impressive elevator pitches.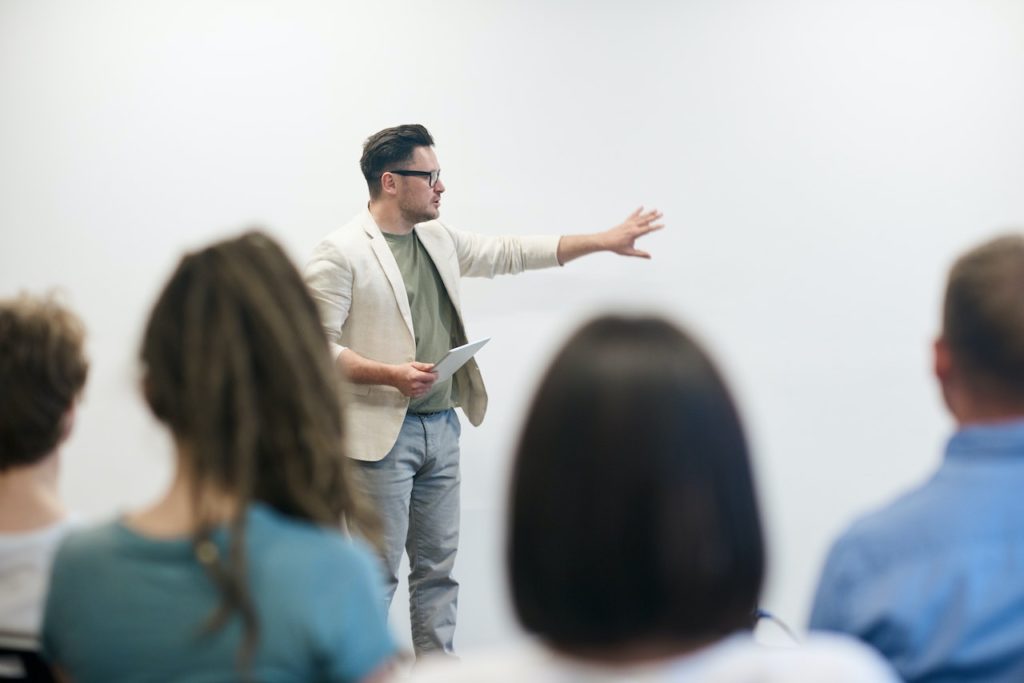 1. Understand the Purpose
An elevator pitch is a concise, clear message about you and the services you offer. It's your chance to grab attention, create interest, and make someone want to learn more about how you can help them.
2. Start with a Strong Opening
Your opening should be intriguing and attention-grabbing. Instead of merely stating your job title, consider opening with a question or a statement that resonates with your audience. For example:
"Ever wondered how to maximise your pension?"
"I help young professionals achieve financial freedom before 40."
3. Highlight Your Unique Selling Proposition (USP)
With numerous financial advisers out there, why should someone choose you? Identify what sets you apart. Maybe it's your decade-long experience, your specialisation in tech investments, or your holistic financial approach. If you need help on finding your USP, read our 5 Examples of Amazing USPs for Financial Advisers.
4. Address the Benefit
Remember, it's not about what you do, but how it benefits your clients. Focus on the positive outcomes they can expect. Are you helping them secure their children's education? Perhaps you're guiding them towards an early and comfortable retirement.
5. Keep It Short and Sweet
An elevator pitch should be around 30 seconds — that's about 75 words. Be concise. Every word must serve a purpose.
6. Practice, Practice, Practice
Once you've crafted your pitch, rehearse it until it feels natural. Practice in front of a mirror, with colleagues, or even with friends and family. The aim is to sound confident, not robotic.
7. Adapt and Adjust
Different audiences may require slight tweaks in your pitch. If you're at a tech conference, emphasise your expertise in tech investments. Meeting a young couple? Focus on planning for future expenses like homes or children.
8. End with a Call-to-Action
Wrap up your pitch by guiding your listener to the next step. This could be exchanging business cards, setting up a meeting, or directing them to your website for more information.
So, there you have it, an adviser's guide to impressive elevator pitches. A well-crafted elevator pitch can be the key to unlocking countless opportunities. In the fast-paced financial world, where first impressions can make or break business prospects, having a compelling pitch ensures you're always ready to present yourself in the best possible light. So, refine your message, practice it, and watch as doors begin to open.