Among the many negative effects of Covid-19 to the financial services industry, is the limiting and indeed, total withdrawal of high Loan to Value products from the mortgage market.
The last few weeks and months have been a veritable hokey cokey of lenders relaunching their high LTV products, usually for an extremely limited period of time, only to withdraw them once the time limit has expired.
No sooner is there positive news that Metro Bank, for example, are to relaunch their high LTV products, it seems that this is followed almost immediately by the news that multiple lenders in the market are to withdraw them again, with concerns a second wave of the pandemic is imminent.
We spoke with Carl Bungay of The Platt Partnership, Principal Partner Practice of SJP, about his experience in the current difficult mortgage market.
Carl says:
"Whilst the withdrawal of high LTV products has had its challenges when trying to obtain a mortgage for a client, it has also presented me with opportunities to be creative.
There have been a couple of initial negative impacts from the withdrawal of the 90% LTV mortgages. The obvious one being clients not having enough of a deposit for the house of their dreams.
Those predominantly effected tend to be first time buyers and younger professionals, where the idea of obtaining an extra 5-10% deposit is often a strain on their resources and patience!!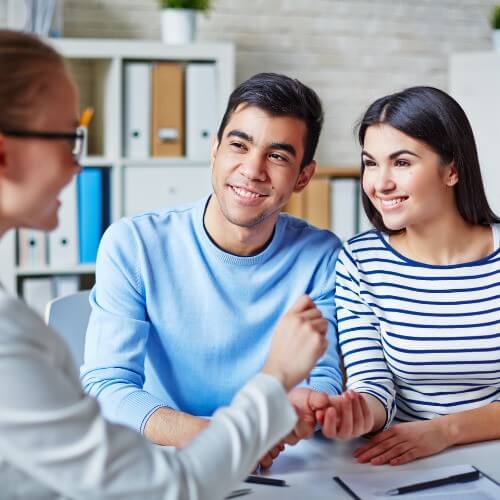 Frustration is coupled with the fact many of these young professionals now see it as the perfect time to make that step onto the ladder. Many are wanting that move back into suburbs as hours are reduced in the offices in the city.
Clients that are no longer needed in the office and can work from home are sniffing at the opportunity to get into houses that are much cheaper in the suburbs that they are in major cities such as London. However, working and living in a city, and the generally higher living expenses incurred, will have taken its toll on their savings.
There is also an impact for house movers, those clients with young families who see this as a perfect opportunity to move house to cater for their expanding family. They would have looked at the news from Rishi Sunak and saw this as an opportunity to make the most of the lack of stamp duty.
In one such case, whilst we did still have the opportunity to obtain a 90% mortgage from a very limited panel, high demand meant that these were extremely difficult to get a hold of. So this, coinciding with high house prices, tougher affordability checks based on furloughed income and the need for a larger deposit seemed to make it even harder for all mortgage applicants- first time buyers as well as existing homeowners.
So, it was time to get creative. First port of call – getting the basics done. Could they put savings aside to get to their desired deposit? Have they utilised our Lifetime ISAs and other government schemes?
Secondly, 'The Bank of Mum and Dad'. What I am seeing of more and more of now, is parents gifting money to their children within their lifetime, to top up their deposits, making the 85% LTV mortgage far more achievable.
When speaking to the younger generation, this has served as a brilliant focus for a key element for my financial advice – intergenerational financial planning. Having the opportunity to speak to parents can often shore up their financial circumstances whilst paving a path for the younger generation.
As with most cases, parents would often want to help their child out, but wouldn't know the best way to do it. Conversations are all varied, but we would often explore the options of gifting, utilising tax-free cash from their pensions or money from deposits and investments as well as the possibility of equity release".
As Carl demonstrates, creativity seems to be the key to navigate clients through this tricky mortgage market, and take the pressure off them as they make the biggest purchases of lives.
Plus can help with all aspects of mortgage applications, from submission to following through to offer and completion. For more information on this and our other resources, click here.